Obituary for Mark Alan Staudte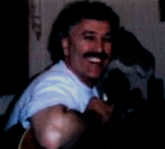 Mark Alan Staudte, 61 of Springfield passed away Sunday evening April 8, 2012 in his home.

Mark was born April 7, 1951 in St. Louis, Missouri to Henry and Dorothy (Yarbrough) Staudte. He graduated from St. John's College in Winfield, Kansas where he met Diane and they were married December 28, 1985. Mark loved to play music.

He was preceded in death by his father and a sister, Janice Reese. Mark is survived by his wife Diane; his children, Shaun, Sarah, Rachel and Brianna Staudte all of the home; his mother, Dorothy Staudte; his siblings, Pat O'Neill of San Antonio, Texas, Gerald (Barbara) Staudte of Alexandria, Virginia, and Michael (Donna) Staudte of Austin, Texas and many nieces, nephews and friends.

A memorial service will be held at 1:30 p.m. Friday April 20, 2012 in Redeemer Lutheran Church 2852 S. Dayton Ave. Springfield, MO 65807 with Pastor Jeff Sippy officiating. No visitation is planned. Arrangements are under the care of Herman H. Lohmeyer Funeral Home.

In lieu of flowers memorial contributions may be made to Redeemer Lutheran Church.

Permanent online condolences, stories and photos may be shared at www.hhlohmeyer.com.